Broadgrove Planning and Development Ltd was formed in the Summer of 2018, by Richard Walters and Andy McMullan, bringing together over 35 years' experience of successfully advising through the planning process. After managing some of the largest property consultancies in the UK, Richard and Andy formed the business on the ethos of putting their clients' needs first by providing clear, concise and commercially astute advice.
Whilst based in the Stockport, Broadgrove advise across the United Kingdom, successfully adding value to clients' property. Broadgrove provide commercially focused planning advice.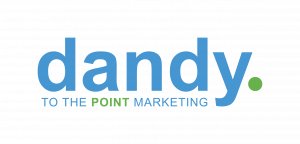 We welcome the support from Dandy Marketing, a Digital Marketing Agency that helps businesses of all shapes and sizes get found online.
They offer Search Engine Optimisation, Pay-Per-Click advertising and Social Media Management to companies in a range of sectors, from large multi-national corporates to Sole Traders. Dandy Marketing have been instrumental in the development of our website, as well as providing support with our Social Media channels and wider Digital Marketing strategy.
Our partnership with Dandy Marketing allows us to reach service users and supporters alike. Click here to find out more about Dandy Marketing.