Our expert staff are trained to the highest level, allowing us to offer the best one-to-one support for disabled children in the North West. Whether its at home or out and about, we'll be sure to look after your Child with love, care and attention.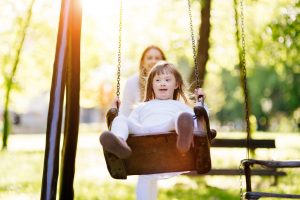 Our community choices service is perfect if you have a little one at home. If you need to get out for work or shopping, we're there to support your family. There are also a range of other benefits for choosing our services.
ACCESS COMMUNITY FACILITIES
With our services you'll get access to a range of leisure and community facilities in the North West region. We'll get your child out of the house and experiencing amazing new places where they'll learn about the environment within which they live.
---
SUPPORT IN YOUR HOME
We've provided care for over 65 years, so you'll have peace of mind when choosing Supportability carers to help your Child. From personal care tasks such as getting dressed or having a bath, to companionship and specialised care when you're away, our home services can help provide your family with the support it needs.
We will work with you and your parents or carers to develop an individualised support plan to ensure all your needs are met.
We offer a wide range of support options designed to encourage the pursuit of your individual goals and to help you access activities not traditionally available to you, but most of all we want you to enjoy yourself.
---

BUILD CONFIDENCE
Develop new skills, meet new people, learn new things. That's what our aim is. And we provide these opportunities at an affordable rate, meaning they're open to everyone. Our main aim at Supportability is to broaden your experiences, build your confidence and develop your social skills.
SERVICE FEES AND GRANTS
Some of our services do receive grants from local authorities or charitable trusts which help keep costs reasonable. Many children and families receive assistance through Local Authorities and Health Services. Contact your local authority to find out if you're eligible.
---
INDIVIDUAL BUDGETS
If you have an Individual Budget but don't  want to manage it yourself, we can do this for you.
We'll make sure you know exactly how this is used and what it is spent on – whether you are only purchasing services from us, or from a range of providers.
If you're interested in purchasing our community choices service, get in touch today.