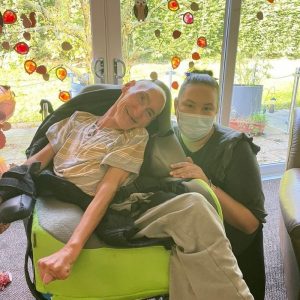 Tell us about your career with Supportability
I started in Community as a Support Worker, supporting regular service users to access their community and then became a Fast Response Support Worker. I moved over to Cheddle Lodge as a Team Leader and am now the Assistant Manager there.
What attracted you to working for Supportability?
I have a background in disabilities as I have 2 children with disabilities, and I felt I could relate to families going through the same thing that I have been through and offer guidance and support.
What's the best thing about working for Supportability?
I get a great sense of achievement from supporting residents to do things that they enjoy whilst making sure that they are safe but always promoting their independence.
I feel like those I support live a safe, enjoyable life whilst getting the support that they need in a person-centered way and are given choices in their day-to-day life.
What would you say to someone considering working for Supportability?
Supportability is an organisation that invest in their staff. Full training is given with the chance to take qualifications and progress your career.