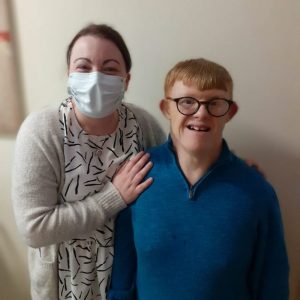 Tell us about your career with Supportability
I started my career as a support worker and worked across Stockport and Derbyshire with adults and children. After a few years I applied for a Locality Manager position and was successful in this. I managed a team of support workers and support packages of the people that used our community service.  In June last year, I applied for the position of Head of Residential service and was successful and I now manage Cheddle Lodge care home that supports adults with Learning and Physical Disabilities. The charity has supported me to get my registered manager status, which has recently been approved following interview with the Care Quality Commission (CQC).
What attracted you to working for Supportability?
I wanted a change after not being successful in becoming a teacher and applied for Supportability and it was the best thing that I ever did and I wouldn't want any other career.
What's the best thing about working for Supportability?
The people that we support, they are like family! Even though my day can be difficult and challenging managing a care home, they are the reason I come into work every day.
 What would you say to someone considering working for Supportability?
The people that we support make me want to carry on working here and being a part of their lives will make working for Supportability worthwhile.