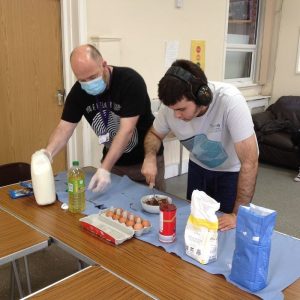 Tell us about your career with Supportability
I started working for Supportability just over seven years ago. I have had the opportunity to provide support in most of the services that the organisation provides. This has helped me to find my strengths and gain a lot of experience in providing quality support while promoting the independence of the people who use the service.
What attracted you to working for Supportability?
My background was in retail, and I was looking for a new challenge. My mum is profoundly deaf and I grew up seeing how people treated her differently, often with very little patience or empathy. I wanted to see if I could make a difference to people living with disabilities in a positive way.
 What's the best thing about working for Supportability?
The best thing about working at Supportability is the staff. They work so hard to ensure the needs of those they provide support for are met, and they do this using the high standard of training given by Supportability and sharing their in-depth knowledge of the needs of the Service Users in their care.
What would you say to someone considering working for Supportability?
To start working with Supportability is daunting to say the least. However, the great staff team are really helpful in showing others how to get settled into their role, and there is always the opportunity to learn something new.