An impressive £2500 has been raised for Supportability through the activities of the Lady Captain's Charity of the Year initiative at Bramall Park Golf Club. The cash donation is the result of fundraising activities carried out throughout 2017-18.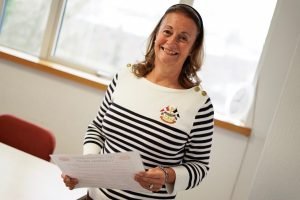 A range of activities took place including a Christmas Fair, Ladies Lunch and various Golf competitions over the year.
Francesca Swarbrick who was 2017 – 18 Lady Captain at Bramall Park Golf Club chose Supportability as the club's charity of the year. Explaining her choice, Francesca said;
'Supportability provides an essential service to children, young people and adults who experience daily challenges which many of us could never imagine. Against a backdrop of recent government funding cuts, Supportability staff work hard to provide a service that helps to make a real and positive difference to the lives of children and adults they support. Having worked closely with Supportability's fundraising team throughout the year to make the activities a success, I was thrilled to be able to hand over the cheque for £2,500 which I know will be used to great effect'.
Commenting on the cash donation our Chief executive Sarah Thomas said;
'We're delighted to have been chosen as the Lady Captain's Charity of the Year at Bramall Park Golf Club. As a charity, fundraising is a valuable source of our income. Being selected by Francesca meant that we were able to work closely with both her and Bramall Park Golf Club to raise valuable income whilst having an opportunity to engage locally with businesses and individuals to raise awareness of Supportability and the work that we do.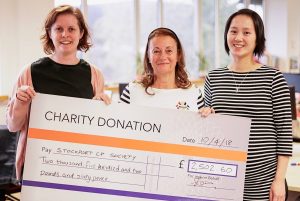 Pictured are:
Samantha Case; Supportability Fundraising
Manager, Francesca Swarbrick; Bramall Park Lady Captain 2017 – 18, Elaine Teasedale; SCP Events Planner