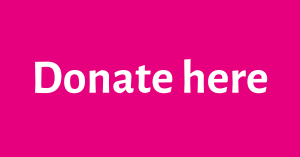 Like all charities, we've been affected by the coronavirus pandemic and we urgently need your help more than ever so we can continue to provide support for vulnerable children and adults with complex learning and physical disabilities.  Please help and give generously by making a donation so we can continue to provide funds for our services during this difficult time.
What can my donation pay for?
Every penny we receive in donations really counts. But if you're wondering what sort of costs as a charity we may encounter then take a look at some of the things that we can face year on year. Ensuring that we have the funds available to help pay for these items or activities means that we are in a better position to be able to provide the best experiences we can for disabled children, young people and adults with learning or physical disabilities.
£70 pays for an adapted cycle to be serviced
£600 pays for specialist slings that help a disabled swimmer get in and out of the pool
£900 pays for a hand-cycle
£1,200 pays for a specialist couch
£2,300 would pay for weekly sports sessions at our day service for a year. 
Fundraising and Events
We normally have lots of fabulous future events lined up however due to impact of the COVID-19 these have sadly been cancelled or postponed for the time being.
If you'd like to register your interest to join in, lend a hand or just spectate, in future events, then please get in touch today.