The annual Wizard 5 Race took place on 12th July with 230 runners taking part to cover the 5 mile course through the woods, trails and paths around Alderley Edge. Despite the hot temperatures, the race was a big success raising £1,208 for local charity Supportability.
Among the runners was Stefan Granger –a Support Worker for the charity who covered the course in just 36.02 minutes raising £258 in sponsorship donations for Supportability.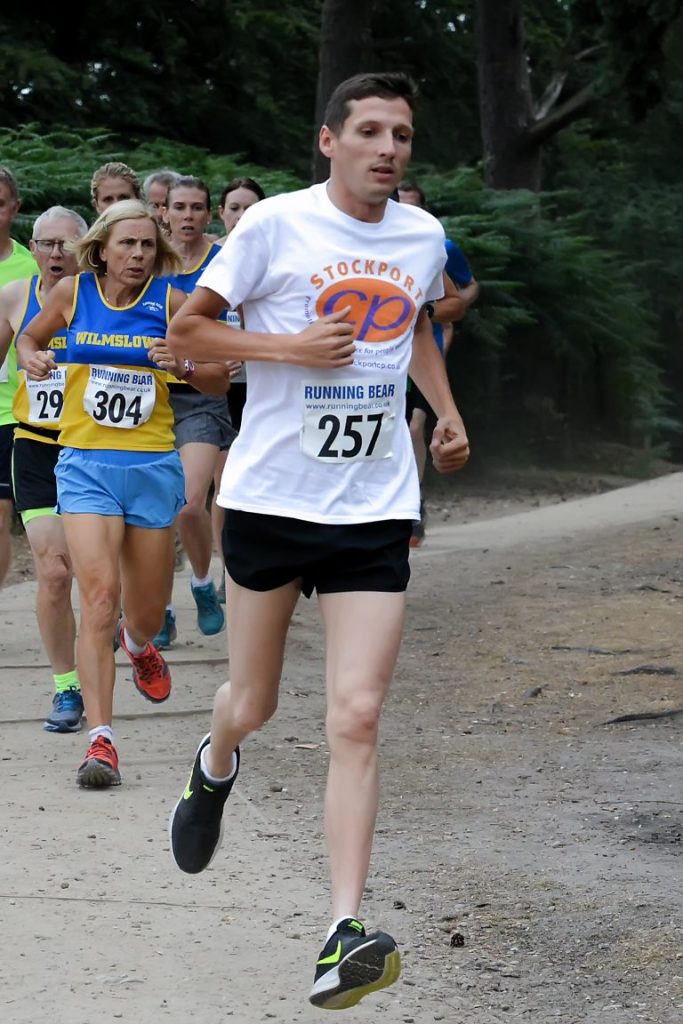 The race was organised by Wilmslow Running Club with support from the National Trust and the 'Running Bear' shop. It was superbly marshalled by a wonderful team of volunteers and staff from Supportability. Supporters and service users also did a tremendous job of cheering on the runners at the start and finish as well as making collections from the crowds. This year, due to the hot weather the supporters set up an additional water station near to the entrance to Hare Hill to provide much need refreshment on what turned out to be a very hot evening.
Race organiser Andy Watts from Wilmslow Running Club said
"The Wizard 5 race is always great fun and popular with club runners and occasional runners alike. It combines a challenging course with an informal atmosphere in the lovely Cheshire countryside. It's also a great opportunity to support Supportability through donating the entry fees to this very deserving, local cause'.
Supportability CEO, Sarah Thomas said
"Once again, we have been honoured to be the appointed charity for the annual Wizard 5 Race, for which we are hugely appreciative. The hot weather made the course especially challenging for the runners but they all did Supportability proud by raising valuable funds that will help us to deliver services to children, young people and adults locally. A big thank-you from myself and Supportability to all who took part and or supported the event".